Fossil Sundial Watch Vintage Collectible Wristwatch SD7620 Camel Band

Manufacturer: Fossil
SKU:
SundialSD7620
MPN:
SD7620
UPC:
852669632272

Price: $129.00

Fossil Sundial Vintage Novelty Wristwatch, SD7620 with Camel leather band, New
Fossil Sold Out limited edition collectible timepiece
Works only as a sundial: Comes in a Fossil Collectible tin.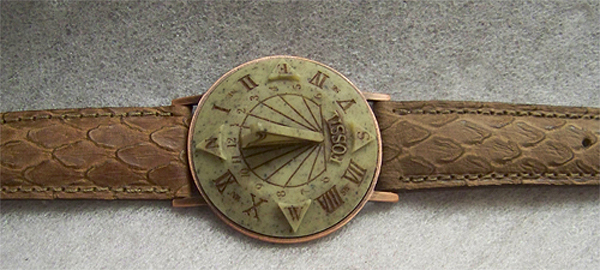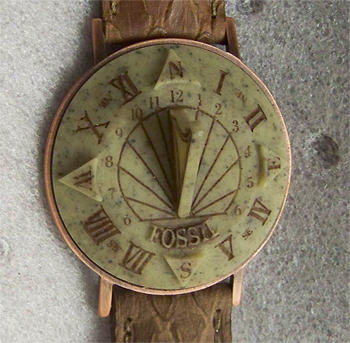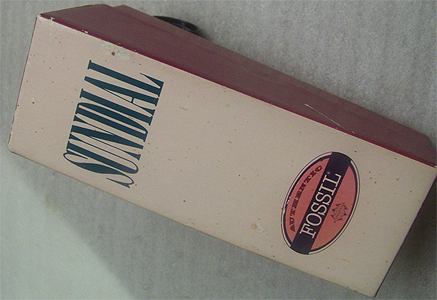 Fossil classic vintage Sundial Watch style SD7620 These were released in the 70s and 80s. Primarily a novelty watch, they do function as a working sundial. There are no batteries as this is not a running watch. This is a sold out vintage Fossil collectible with stone face on copper case. There is a stainless steel center on the copper back case. Also has the original Fossil brown camel leather band. Sized for men but now also popular as an oversized womens watch as watch sizes for men and women have increased in size since release of this watch. Case size is 36mm, band width 18mm, Shadow movement, sundial shadow display. Round watch.


Ships in the original vintage Sundial Box shown-- box will have scuffing and stains from age-- or, you can request that the item be shipped in a new Fossil collectible tin. Your choice. If no choice is presented the original box will be sent. Instructions for us of the sundial are included.
This item is"in hand" Don't get stuck waiting for a seller who has to first go buy the item and then have it sent out (if they are still in stock!)
--Florida winners must add 7% sales tax
Buy with confidence-- I am an Ebay Power Seller with 100% Positive Feedback on over 6000 sales--View my feedback and buy with confidence! ( Ebay user name : amberglow)

Any item received defective or damaged will be replaced AT MY COST including all return shipping AS IS SHOULD BE! Must return within 3 days of receipt. Any problem developing later is covered by the Manufacturers warranty.

International buyers welcome but you must contact me PRIOR to purchase to get a shipping quote. International shipping costs are expensive and may be prohibitive."




including these:

Click Here To Return to the Home Page and check out my other items!!
E-mail a friend about this item.